My thoughts on suicide, assisted suicide, dignity with death, Robin Williams, Brittany Maynard, and my dad Michael Semegran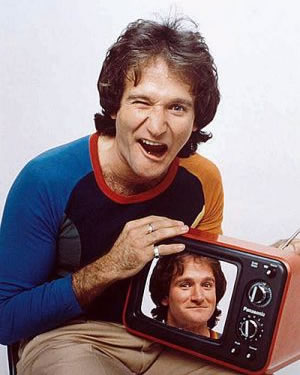 I have been thinking about my father a lot lately, more than usual, because of two controversial topics I have read about in the media this past year: suicide and assisted suicide. What initially prompted me to think more about my dad was Robin Williams' suicide on August 11, 2014. Having such a high profile person commit suicide definitely put the spotlight on this topic even though suicides claim the lives of tens of thousands of people every year and is the 10th leading cause of death in the U.S. (CDC). My father, Michael Semegran, committed suicide on December 4, 2002. He was not a famous person, he was just my dad. Robin Williams and my dad had a LOT in common which was what got me thinking about my dad so much. I'll get to that in a bit; now to assisted suicide. Brittany Maynard committed assisted suicide on November 1, 2014. Maynard was diagnosed with a stage 4 malignant brain tumor. She moved with her family to Oregon so she could legally kill herself with lethal medication prescribed under the Oregon Death with Dignity Act. She definitely put a new face on this topic since she was young and attractive and very vocal on social media about her path to death with dignity. What is the difference between a family member who commits suicide and a family member who commits assisted suicide? There is a very fine line between dignity and shame on the way to the same end, apparently. I find that to be very strange and perplexing and hurtful.
When Robin Williams committed suicide, I was shocked--if only for a few minutes--and it seemed the world was shocked as well. How could someone so universally loved and admired do such a thing as commit suicide? By all accounts, he was a very successful and brilliant man, actor, and comedian. He starred in several universally acclaimed movies such as Good Morning, Vietnam, Dead Poets Society, Awakenings, The Fisher King, Aladdin, and Good Will Hunting. He was a unique stand-up comedian who intimidated his contemporaries, many considered great in their own right. He earned an Oscar, two Emmy Awards, six Golden Globe Awards, two Screen Actors Guild Awards, and five Grammy Awards. And he made millions of dollars doing all of this. My father was also brilliant and successful although on a different, more down-to-earth scale. He earned both Bachelors and Masters Degrees in Industrial Engineering. He had a decorated, 25-year career in the Air Force leading a team programming computer software. He was called a genius by his commanders and way ahead of his time. He retired from the Air Force and made six figures working as the Director of Tech Support at Ashton-Tate, one of the "Big Three" software companies of the 1980s, which included Microsoft and Lotus. By all measures, both my dad and Robin Williams were successful men and geniuses.